contact details:
Kanzlei Utzerath
Mr. Stefan Utzerath
Mittelstraße 16-18
50672 Cologne / Germany
Tel.: +49 221 / 92 55 151
Fax: +49 221 / 92 55 153
info@kanzlei-utzerath.de
Welcome to Kanzlei Utzerath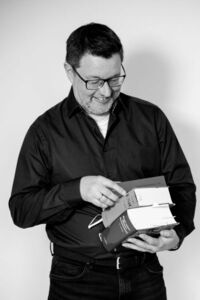 We are a modern, owner-managed audit and tax consulting firm in the city center of Cologne.
We offer professional accounting and consulting services to companies and individual clients operating in Germany and abroad.
Due to our extensive experience we are able to support our clients in meeting all commercial and tax obligations.
Our professional consulting services include economic and fiscal support during your business formation in Germany as well as the support of expats living in Germany or abroad.
The firm's owner Stefan Utzerath offers expansive experience and expertise in international tax consulting.
"In my professional career I have advised international clients when working for the Big Four as well as medium-sized accounting firms. I am happy that I am able to rely on my vast experience in this area when serving companies and individuals with an international focus."
Stefan Utzerath was appointed as certified tax advisor in 2002 and as certified auditor in 2009.